---
Pennsylvania Bluestone is one of the most widely distributed domestic flagstones and comes to us straight from the northeastern United States. It is a very durable stone with a pleasing earthy color palette. The name "bluestone" can be somewhat misleading as this material is really a "full-color" stone in hues from blue/gray/green and brown. It is available in all blue – referred to as True-Blue,  and Mixed-Color which includes a range of colors (blue to brown), and is the most commonly specified and widely available. We offer this beautiful natural stone product in a variety of styles and sizes to fit any project:
---
Pennsylvania Pattern Mixed Color:

We offer 14 different sizes, ranging from 12″x12″ up to 36″x36″! Variegated bluestone is regularly stocked in the Full/Mixed color, but can be specially ordered in Lilac or True-Blue. (Please allow 6-8 weeks for product arrival if special order is placed.)
These dimensionally-cut pieces can be arranged in a variety of patterns, which we can help you with in applying to your patio area. While they are sold by individual pieces, our knowledgeable staff can help you find a pattern to use for your project.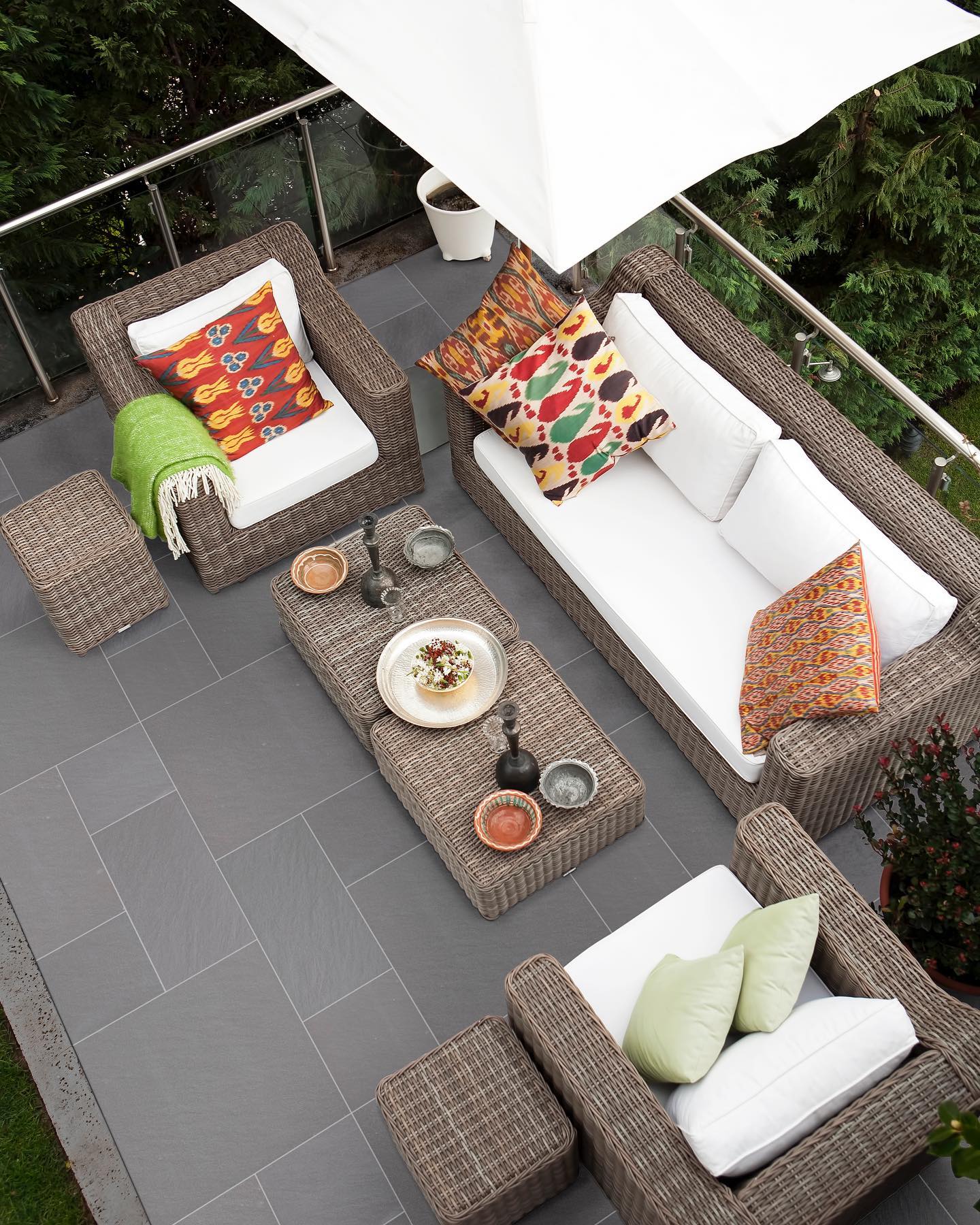 Sizes Available
12″ x 12″
18″ x 18″
12″ x 18″
18″ x 24″
12″ x 24″
18″ x 30″
12″ x 30″
18″ x 36″
12″ x 36″
24″ x 36″
24″ x 24″
30″ x 36″
24″ x 30″
36″ x 36″ (special-order)
Disclaimer: Please note that due to the natural cracks and impurities, the listed sizes are not exact dimensions. The stone is usually cut at the quarry 1/2″ (+/-) short, to allow for a mortar or sand joint. In addition, the stone is split on natural reeds in the stone, which determines its thickness. On average, we carry a thickness of 1 1/2″, but variation in that will be found.
---
Irregular Flagstone: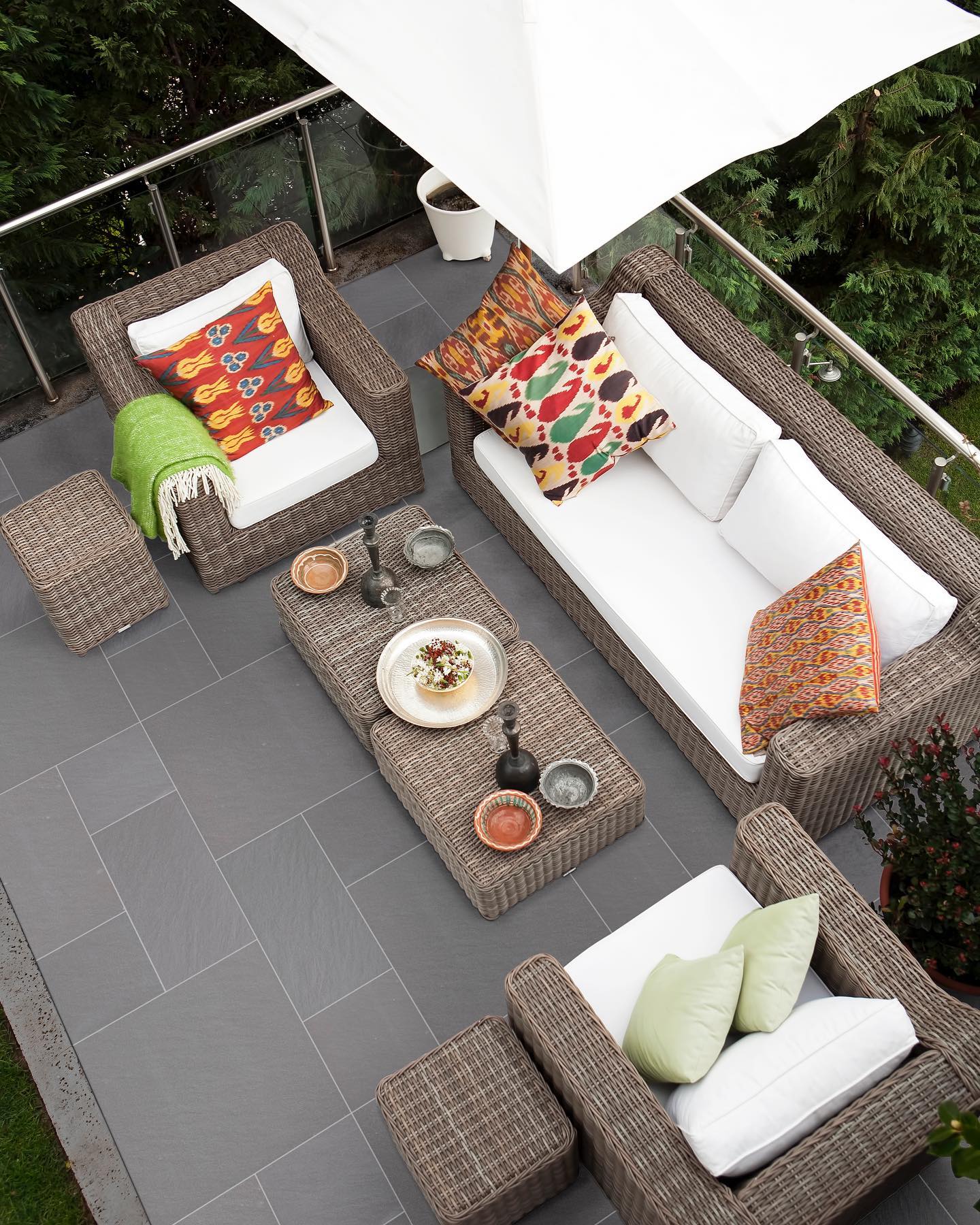 The Irregular shapes of Bluestone Flagstone can give your patio or walkway a very natural earthy look. You can pick out the pieces you want, or just order it by the ton.
---
Tumbled Antique Pavers:
If the Variegated Bluestone isn't what you're looking for, try the Antique Pavers. Available in smaller dimensions, these cobblestone-like pieces have been tumbled and give a softer look.
Tumbled Antique Pavers can be purchased individually according to size, or by full layers of 10 square feet of a ready-made pattern. The individual sizes are 6″x6″, 6″x12″, 12″x12″, 12″x18″, 12″x18″, 12″x24″, and 18″x18″. These pavers are more uniform in size and their 2″ thickness, so they are easy to install.
---
Pennsylvania Garden Path:
Our Bluestone Garden Path offers a more irregular and random look for pathways and more decorative areas. Both are sold by weight (pound or ton).
---